Newmachar Waste Water Treatment Works
Project Overview
We are investing £5.5m to upgrade our existing Waste Water Treatment Works (WWTW) serving Newmachar and Kingseat. The project will increase capacity by 20% and help to support growth in the area. Work is expected to get underway during April 2022 and it's hoped the refurbishment will be complete by Autumn 2023.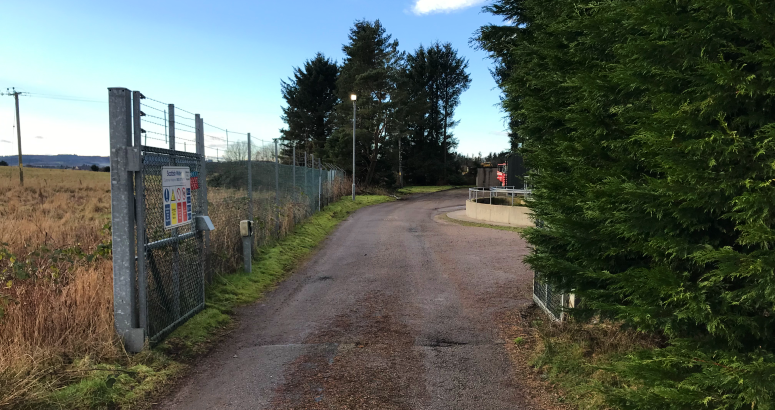 Entrance to Newmachar WWTW
A £5.5m growth project is getting underway at Newmachar Waste Water Treatment Works
What are we doing?
A new Combined Sewer Overflow (CSO) will be installed, along with a larger storm tank, both of which will help to reduce discharges to the local watercourse during storms.

As the works is next to two burns, a new flood compensation area will be constructed to the south of the site; this will be landscaped to resemble a natural valley.

The majority of the work will take place within the existing footprint of the site, and there should be minimal disruption to the wider community during construction.

Preparation work involving the clearance of some trees will take place before bird nesting season, ahead of the main construction work which is due to get underway during spring 2022.
Why are we doing it?
This investment project will increase capacity at the WWTW by 20%, enabling further residential growth in this area of Aberdeenshire while continuing to protect the local environment.