Super Solar Scheme at Balmore Water Treatment Works, East Dunbartonshire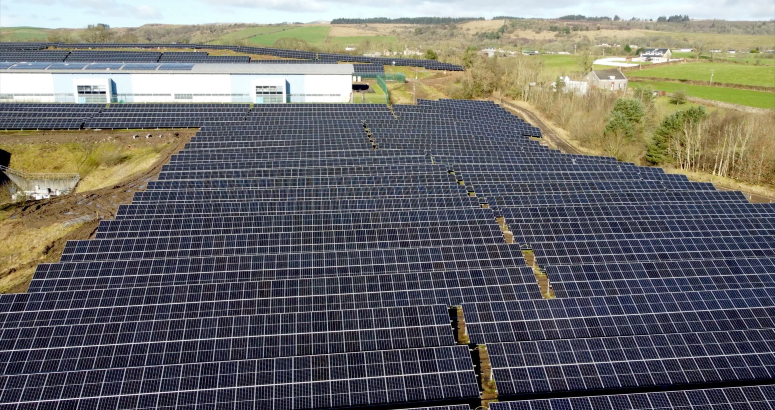 Seismic Scheme
WATCH: Our biggest solar scheme to date has now gone live at Balmore Water Treatment Works - Scottish Water's biggest energy user.  
Project Overview
Our largest and most ambitious solar energy scheme has been switched on at Balmore Water Treatment Works (WTW).

A £5m investment made by Scottish Water's commercial subsidiary, Scottish Water Horizons, has brought 8,448 ground-mounted solar Photovoltaic (PV) panels to the treatment works near Torrance, East Dunbartonshire.

Balmore is one of the largest water treatment plants in Scottish Water's portfolio. It has the ability to treat water from Loch Katrine and Loch Lomond for supply to parts of East Dunbartonshire, Glasgow, North Lanarkshire, the Falkirk and Grangemouth areas, and West Lothian.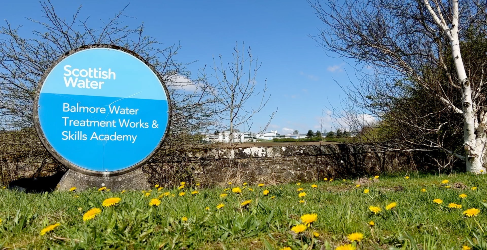 Balmore Water Treatment Works in East Dunbartonshire is host to our most ambitious solar energy scheme to date.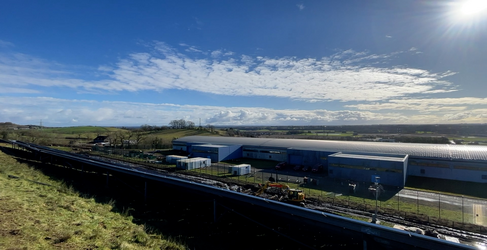 The 8,448 ground-mounted solar PV panels are creating green energy at the works. 
The Scheme
8,448 ground-mounted solar Photovoltaic (PV) panels have been successfully installed at our treatment works near to Torrance, on our own land.

The project has been delivered by renewable energy solutions specialists FES Support Services Ltd, on behalf of Scottish Water Horizons.

Electric vehicle charging facilities have also be installed at the facility to support the transition of our 1,600-vehicle fleet of vans and tankers from fossil fuels to clean electricity.

Ecological surveys were carried out to ensure any impact on the local environment is kept to a minimum during construction.
Why We Have Done This
The renewable electricity that will now be generated here at Balmore Water Treatment Works will go a long way towards helping Scottish Water reach both its net zero commitment, and our further goal to host or self-generate renewable power equivalent to three times our annual electricity consumption by 2030.

The green technology is offsetting 19 per cent of the electricity required to operate the facility, with the new solar PV system generating 4.45 GWh of energy on an annual basis – that's the same amount of energy needed to power around 1,500 standard UK homes.

The scheme will save around 1,100 tonnes of carbon dioxide equivalent per annum.

It is a perfect example of how our assets can make a significant contribution to lowering our carbon footprint for the benefit of customers and the environment.