Newtonhill and Portlethen Mains Upgrade
Project Overview
This completed project involved the replacement of two sections of mains water pipe. One in Newtonhill Road, Newtonhill and a second in Cookston Road & Muirend Road, Portlethen. The completion of these works allowed us to strengthen the infrastructure of the local network and continue to supply fresh, clean drinking water to our customers.
At a Glance
Significant investment made
Delivered by: Caledonia Water Alliance
Project completed in 2022
Community Engagement
Caledonia Water Alliance (CWA), the alliance partner responsible for delivering this project on Scottish Water's behalf, completed the replacement of approximately 600m of water main in Newtonhill Rd, Newtonhill, before moving to Cookston Road & Muirend Road in Portlethen, and replacing a further 700m of water main.
Community engagement was a key aspect of this project throughout, including visits to local schools as shown below.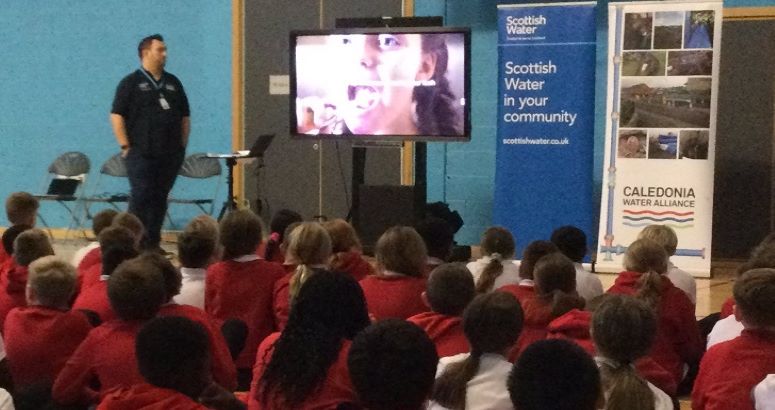 Scottish Water in your community
In November 2022, we delivered a presentation to Hillside Primary School in Portlethen, explaining to pupils the reasons behind our ongoing work in their community and the importance of water