Burncrooks Water Improvements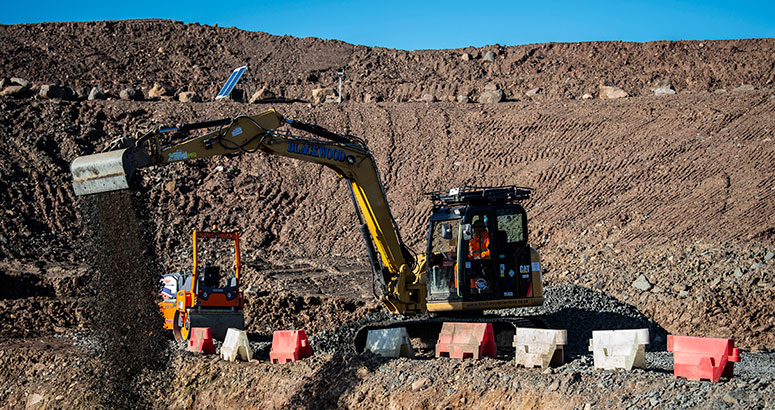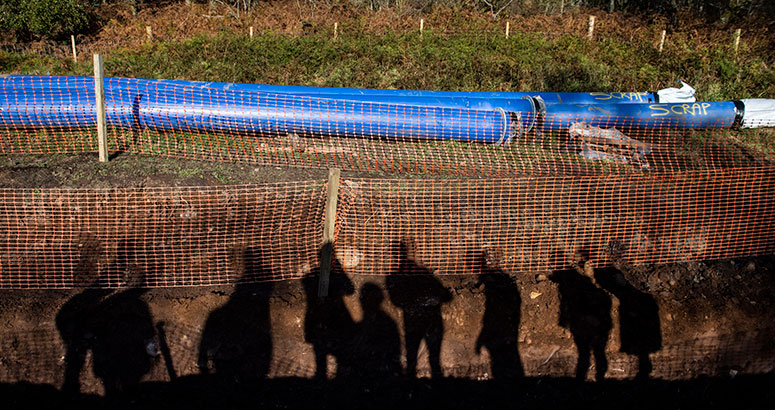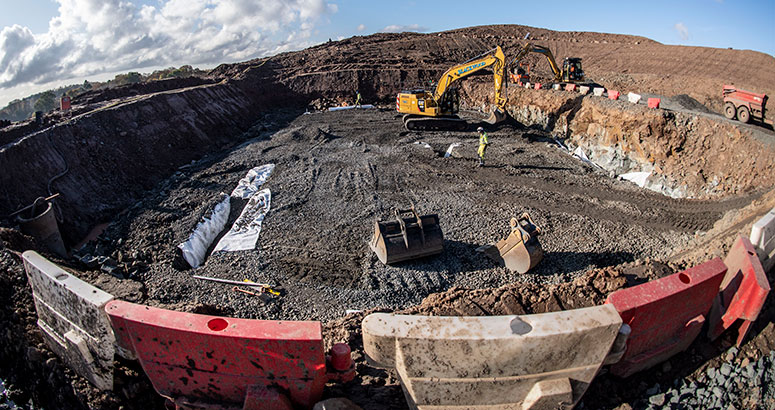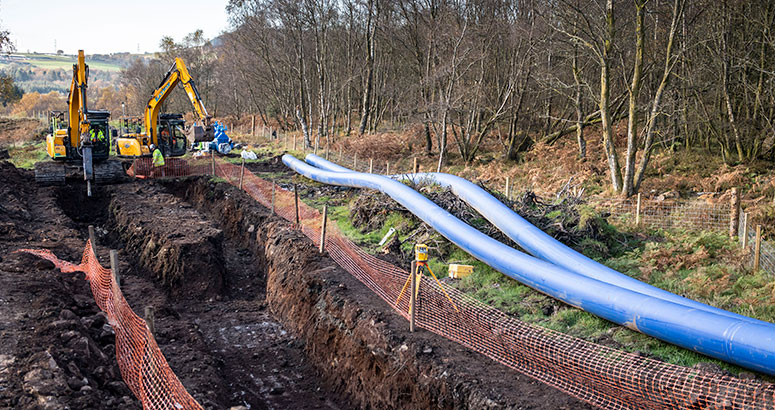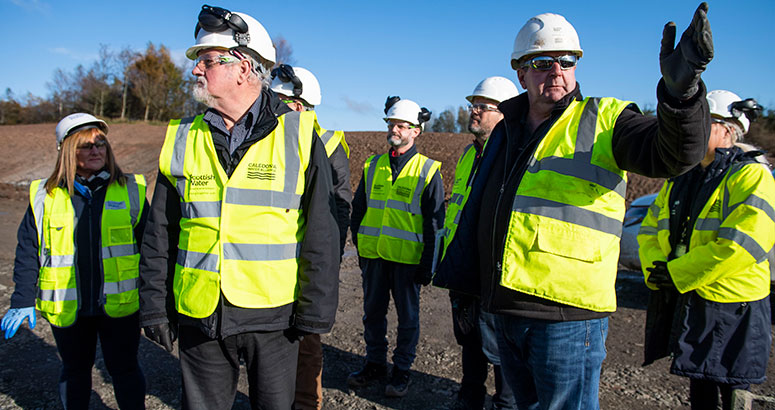 Burncrooks Construction
Pictures captured of some of our stakeholders on a recent visit to our construction site
What are we doing?
Scottish Water is investing in a multi-million pound project to ensure water quality to thousands of people in parts of East Dunbartonshire, West Dunbartonshire and West Stirlingshire areas by changing the source of their water supply from Burncrooks WTW to Milngavie WTW.
The main activity on site is pipe installation, the majority of which is within private land. To date we have installed around 4.3 miles of the 8 miles twin 560mm diameter pipeline.
Bankell Pump Station, which will connect the supply from Bankell to Baljaffray, has now been completed.
Stockiemuir Road Pipe installation work took place in a section of Stockiemuir Road in September 2021.
What does the project involve?
There are three key components of the project:
Pumping station at Bankell Service Reservoir
Transfer main from Bankell Service Reservoir to Baljaffray Service Reservoir
Rising main from Baljaffray Service Reservoir to connect to the south of the Carbeth DMA
During the first phase of the project, which started in May 2021, Scottish Water and CWA installed about 2000 metres of two parallel stretches of new water main between Mugdock Road and Strathblane Road in Milngavie, 720 metres of the same along Mugdock Road and 220 metres in Strathblane Road outside of the project site offices at Bankell.
The pipeline sections were welded together in 130 metre-long "strings" which were laid out end-to-end and joined together and then, following excavation, laid into the trench. Meanwhile, preparatory work for the construction of a pumping station at Bankell off of Strathblane Road, Milngavie is progressing.
Update April 2022
The main 4.3 miles (7km) section of new plastic twin-pipe water main has now been installed from Bankell Service Reservoir in the east to Baljaffray Service Reservoir in the west, and work to complete the installation of the final section of new trunk water main has begun.

The short section we are working on now, which represents the final 3% of the water main, is expected to be completed by the end of May. During this time, there will be a footpath closure between the Allander Water and the West Highland Way and diversion paths will be sign-posted.

We have also completed the construction of Bankell pump station, which will connect the supply from Bankell to Baljaffray.
Update Autumn 2021
Bankell pump station is nearing completion with the power and electrical installations underway.
Reinstatement is ongoing across the pipeline route with the aim to have this completed ahead of the winter months.
Horizontal Directional Drill (HDD) in Mugdock Park will start in the coming weeks. The HDD is the final part of the pipeline and will complete the mains from Bankell to Baljaffrey. On completion, commissioning activities will commence.
Baljaffrey reservoir works are also on going with the majority of the heavy civils work now complete.
Burncrooks Documents
View our documents on investment in Burncrooks
Click here