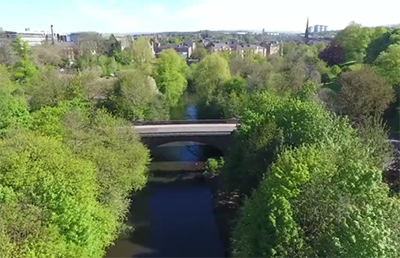 Overview
We're transforming Glasgow's waste water systems with a multi-million pounds investment. The project is helping to improve the environment at the River Kelvin. Our alliance partners amey Black and Veatch (aBV) have been carrying out the work.

Once complete, new infrastructure constructed as part of this investment project will help prevent items which are wrongly flushed down the toilet – such as rags, baby wipes, plastic cotton buds, etc. - from overflowing into the River Kelvin.
The project has required upgrade work at many locations along or near to the River Kelvin - see table below.
Watch our video about the project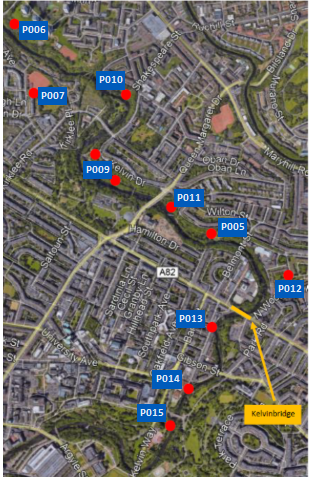 The Kelvin walkway has remained open for cyclists and pedestrians during the works, either via short diversions or narrowing of the shared path.
The upgrade work began in summer 2019 and has required the installation of mechanical screens on overflow pipes to prevent objects greater than 6mm (i.e. prevent rags, baby wipes, large plastic cotton buds etc) overflowing into the River Kelvin during storm events. New underground chambers (Combined Sewer Overflows, known as CSOs) and associated pipework have been constructed. At some locations there has been a requirement for small kiosks to house the electrical controls panel. We also abandoned existing unsuitable outfalls as part of this project. All work is due to be completed by summer 2023.