Scottish Water is trusted to serve Scotland by providing clean, fresh drinking water and facilitating the removal of wastewater. To ensure the quality of our service we have implemented certified management systems, which provide assurance in meeting our customer and stakeholder needs, delivering service excellence. All our systems are certified and accredited by third parties to ensure compliance with British and International Standards.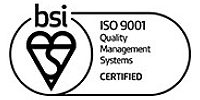 ISO 9001
Scottish Water have established Quality management systems across much of the business to support key processes and activities.
ISO 9001:2015 is an internationally recognised standard for Quality Management. This standard is designed to outline principles which will assist with continual improvement activities, resilience, customer satisfaction and effective stakeholder and supply chain management.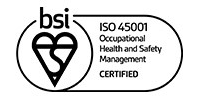 ISO 45001
Within Scottish Water, the health and safety of employees and customers is of paramount importance, in line with this, Horizons have implemented ISO 45001 in relation to their anaerobic digestion facility and associated activities.
ISO 45001 is an Occupational Health & Safety Management System which is designed to help organisations ensure they can provide safe and healthy workplaces by managing risks and developing resilience.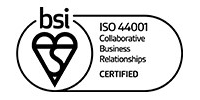 ISO 44001
ISO 44001 relates to collaborative business relationships; Scottish Water relies on business relationships with alliance partners in order to deliver the capital programme.
The ISO 44001 management system has been implemented in Alliance Management across all delivery partners.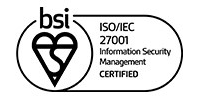 ISO 27001
Scottish Water prioritises the safety and security of all the data we are responsible for as well as the technology that stores such data, as a result we have implemented the information Security standard ISO 27001 across the activities which govern our data centres.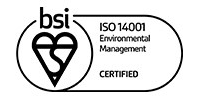 ISO 14001
Part of the Scottish Water Vision includes creating sustainable working practices which allow us to protect the environment around us. ISO 14001 is an environmental management system which two areas of the business are currently certified to.
Within Scientific Services, 14001 covers the laboratories, sampling, legionella and relevant supporting activities.
Horizons have implemented ISO 14001 in relation to waste recycling and the treatment of third party waste across both of their plants.
The requirements of ISO 14001 assist the business in their support of a flourishing Scotland, to go beyond net zero emissions by embracing the circular economy and enhancing Scotland's natural environment.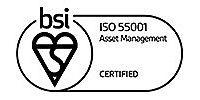 ISO 55001
ISO 55001 is an Asset Management standard, designed to help the business manage the lifecycle of their assets as well as the costs and risks associated with owning assets and ensure we maximise the value from our investment.
Scottish Water has a vast number of water and wastewater assets and is working towards including all these in the scope of certification.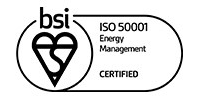 ISO 50001
Scottish Water has committed to delivering Net Zero Carbon Emissions by 2040. This will involve becoming more energy efficient as a business and making lower carbon choices in terms of products and construction. ISO 50001 is an Energy Management Standard designed to help lower energy use and costs as well as driving sustainability.
At present, ISO 50001 covers our significant energy sources, the purchase of energy, energy consumption and energy efficiency projects across our asset base.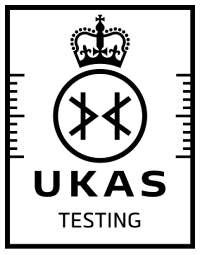 ISO 17025
ISO 17025 details the requirements for competence to carry out testing.
Our ISO 17025 accreditation is applicable to those laboratory and sampling activities described on our UKAS Schedule of Accreditation – please refer to the
UKAS website
for further information
1565