Ellon Waste Water Treatment Works Upgrade
Overview
What are we doing?
We are carrying out a £10 million investment in the Waste Water Network in Ellon, Aberdeenshire.
This work involves a significant upgrade to our Waste Water Treatment Works in Ellon.
What does the work involve?
This work is a comprehensive upgrade of the current Waste Water Treatment Works and involves the construction of a number of new assets including, new pumps, new screens, new aeration system and new holding tanks.
All work will take place within the boundary of the existing treatment works site.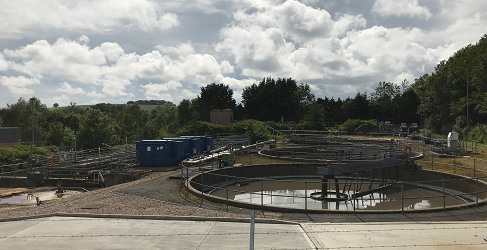 Ellon Waste Water Treatment Works
Why are we doing this work?
This work is needed to ensure that we can meet the future needs of the local area and continue to protect the environment.
Additional information about the work
These works are being carried out by our alliance partner Efficient Service Delivery (ESD) and the works are expected to be completed late 2021.
The work has been planned in this way to allow us to maintain the full operation of the current Waste Water Treatment Works whilst the upgrade work takes place.
If you need to contact us about this project, please use reference: 403902/Ellon/ESD