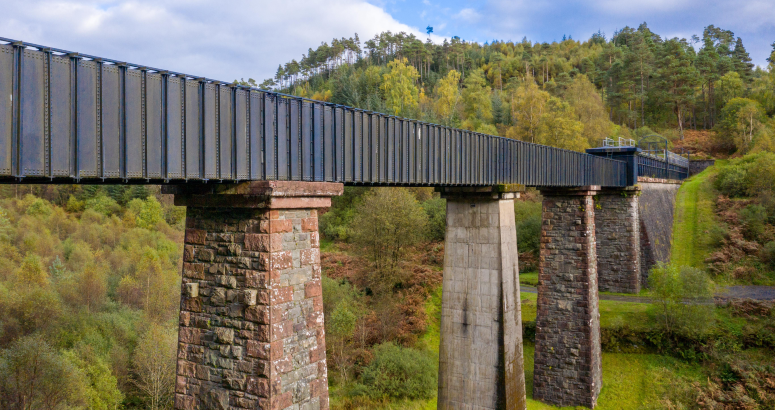 Bridge Work
Our multi-million-pound investment project involves maintenance and repair works on four aqueduct bridges along the Katrine Aqueduct route, similar to the one pictured here. 
At this location:
We are carrying out repair and maintenance works on four aqueduct bridges along a 4km stretch of the Loch Katrine Aqueduct in the Queen Elizabeth Forest area.
The Loch Katrine Aqueduct consists of two parallel 'tunnels' which carry water 30km from Loch Katrine to Craigmaddie and Mugdock reservoirs.
The maintenance and upgrade works being carried out along the route will help improve resilience of supply and future-proof our services for years to come.