Winchburgh Waste Water Treatment Works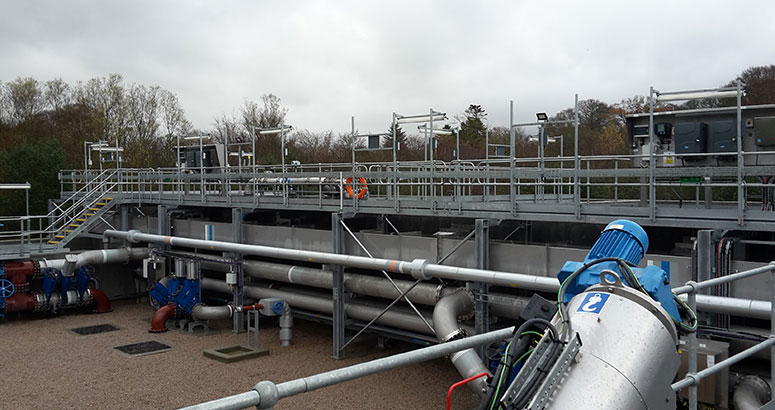 State-of-the-art Technology
Winchburgh will use the same Nereda technology as the recently opened works at Inverurie WwTW
Project Overview
Work to build a new multimillion pound, state-of-the-art Waste Water Treatment Works upgrade in Winchburgh is due to start around August 2021. The new and larger works will be built on the edge of the town, next to the site of the current WwTW. The current site has come to the end of its life and the new works will provide sufficient capacity to support existing and proposed development in Winchburgh for the next decade and beyond
The new works will make use of state-of-the-art Nereda technology which reduces energy usage by up to a half and treats wastewater more effectively.
Award-winning Nereda technology treats waste water much faster than current treatments and takes away the need for pumps and mixers, meaning less energy and space is needed to treat a higher quantity of waste water. It also removes the need to use any chemicals during the treatment process which better protects the environment at local waterways.
This investment will be delivered by Scottish Water's alliance partner Efficient Service Delivery (ESD) and will start operating by winter 2023.
Temporary works
Work on the temporary waste water treatment site south of Craigton Place and Niddry Burn has been completed and will be used while the new permanent works is built next to it. Once this is operating, the temporary site will be removed, and the land returned to use by the landowner.
For documents related to the project please see the Document Hub Page