Winchburgh Waste Water Treatment Works

Project Overview
Work to build a new multimillion pound, state-of-the-art Waste Water Treatment Works upgrade in Winchburgh started in September 2021. The new and larger works will be built on the edge of the town, next to the site of the current WwTW. The current site has come to the end of its life and the new works will provide sufficient capacity to support existing and proposed development in Winchburgh for the next decade and beyond The new works will make use of state-of-the-art Nereda technology which reduces energy usage by up to a half and treats wastewater more effectively.
Award-winning Nereda technology treats waste water much faster than current treatments and takes away the need for pumps and mixers, meaning less energy and space is needed to treat a higher quantity of waste water. It also removes the need to use any chemicals during the treatment process which better protects the environment at local waterways.

This investment will be delivered by Scottish Water's alliance partner Efficient Service Delivery (ESD) and will start operating by winter 2023.
At a Glance
New Waste Water Treatment Works
Capital Investment
Delivered by ESD
Completion expected Winter 2023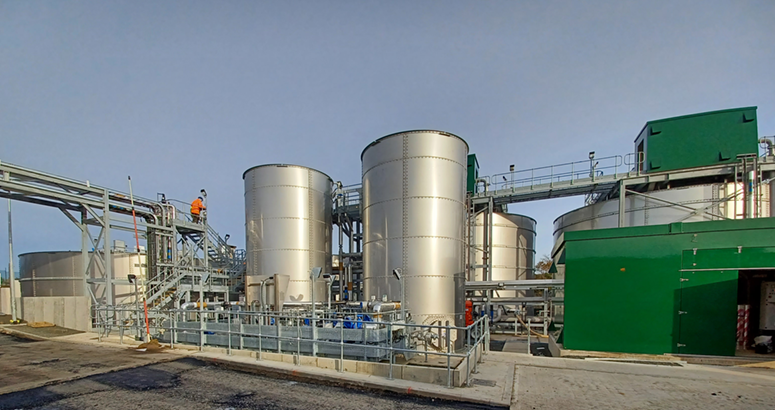 Nearing Completion - Nov '23
The works is now receiving flows
Update - Winter 2023
Construction is nearing completion and has just reached a significant milestone - flows to the new nereda works have now been turned on.
Planning - PV solar scheme
A planning application was submitted for a PV solar scheme to the roof of the proposed control building. This will enable the site to reduce the CO2 emissions and will directly contribute toward Scottish Water's targets of increasing green energy generation and reducing our carbon footprint.