Watch our video to see how we performed during 2019/20 and our plans for the future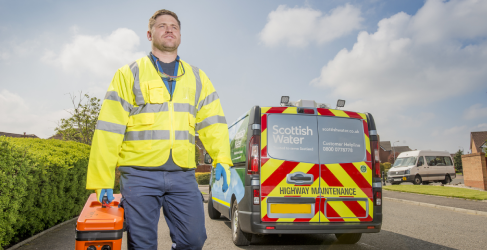 Improved customer service 
Scottish Water delivered high quality drinking water and improved customer service in the financial year 2019/20.
Customer service levels remained high despite the challenges posed by changing weather patterns including rainfall events, and flooding incidents.
Last year £673 million was invested in infrastructure and assets across the country, making Scottish Water one of Scotland's biggest infrastructure investors.
The report, called Performance and Prospects, outlines how we performed over the period including successes like our £673m investment programme and some areas of learning.
It also looks forward at plans for the future that will ensure customers continue to receive excellent service and water quality and that we will protect the environment and public health.
Douglas Millican, Scottish Water Chief Executive, said: "For many reasons, the past year has been one of the most challenging periods of time any of us have experienced. The response to the Coronavirus pandemic has highlighted the importance of our service to the daily lives of millions of people and businesses during a public health emergency.
"Maintaining our water supplies and effective management of waste water has been a vital part of the public health response to the global pandemic."
Annual Report & Accounts
View/Download the full Annual Report & Accounts: Performance and Prospects
Click here