Project Overview
This investment project - currently likely to start in August 2022 - will help reduce the risk of flooding to properties in the Marchmont area of Edinburgh. It will crease the capacity of the sewer network and will benefit a number of residents who have been affected by flooding.
The project is to be delivered by our alliance partners Caledonia Water Alliance and is expected to take around 16 months to complete
At a glance
Flood prevention
Delivered by Caledonia Water Alliance
Approx. duration: 16 months
What we are doing
The project involves installing new larger sewer pipes along sections of Marchmont Crescent and a small part of Marchmont Road, with an underground storm overflow tank and control kiosk being installed in the grassed area next to Warrender Park Terrace.
A section of Leamington Walk will need to be closed for the duration of the project to allow access for construction vehicles to the site. An alternative route will be provided to ensure that access is maintained for cyclists and pedestrians. We are still in discussions with Edinburgh City Council over the proposals though the plan is for the route to run alongside the existing path.
We plan to have to have a public information event later in the year to give the wider community a chance to find out more about the proposed works and will update this page as the project progresses.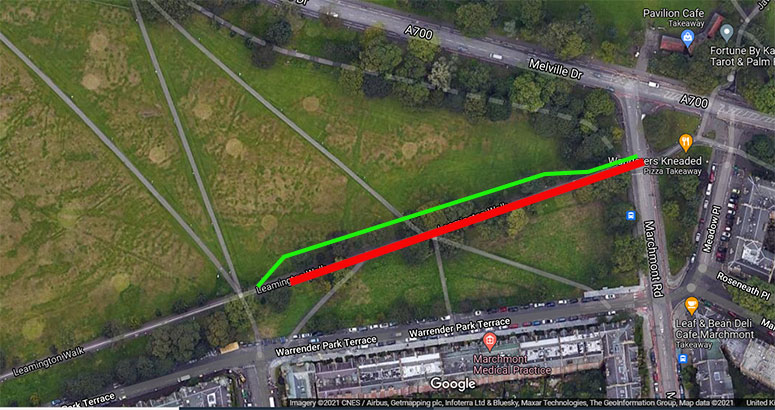 Leamington Walk Closure
The proposed closure and diversion on Leamington Walk. The alternative route is shown in green. Proposals are still being discussed with the council.
Why we are doing it
A number of properties in the area have previously been affected by sewer flooding.

The work being done here will increase the capacity of the local waste water network and will provide extra storage during heavy rainfall.

This improvement project will help reduce the risk of flooding in the area.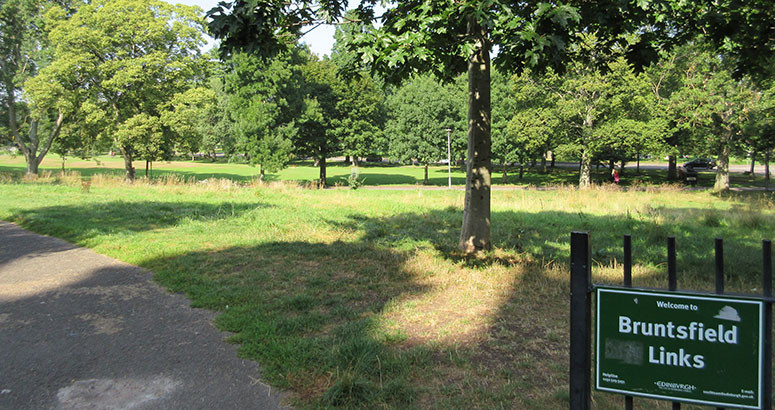 Bruntsfield Links
The plan is to construct the underground storm water tank within the grassed area opposite Warrender Park Terrace