Milngavie Reservoirs Investment Project
There's so much going to be happening at Milngavie Reservoirs with elements of our major investment project now under way. By way of reassurance, you'll still be able to visit the reservoirs while our work takes place!

We'll do all we can to keep any disruption for visitors and local residents to a minimum.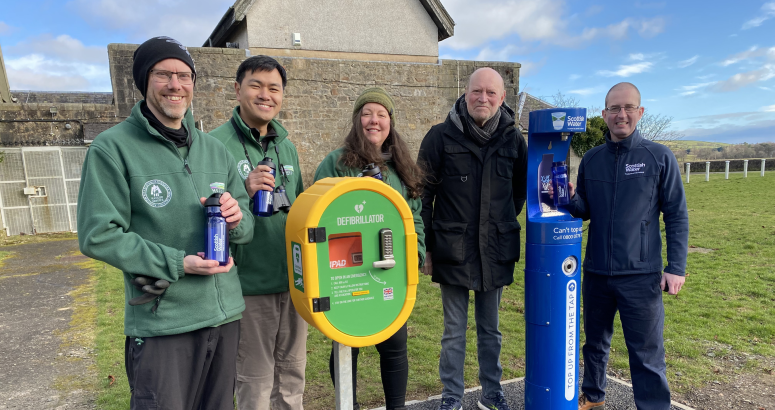 Hat-Trick of Enhancements for Milngavie Reservoirs
We launched our Top Up Tap, defibrillator and new ranger service at Milngavie Reservoirs with a little help from our friends.