Heat from Waste Water
Heat from waste water technology prevents energy – and money – literally going down the drain.

Thanks to things like showers and washing machines, the average temperature of waste water that runs through the sewers beneath our feet is 15 degrees. This energy can be captured to create sustainable, low carbon heat.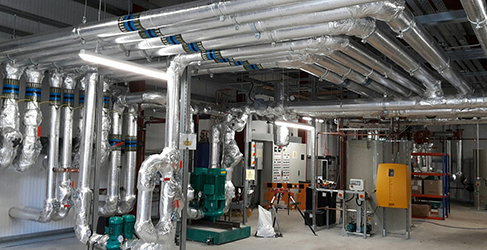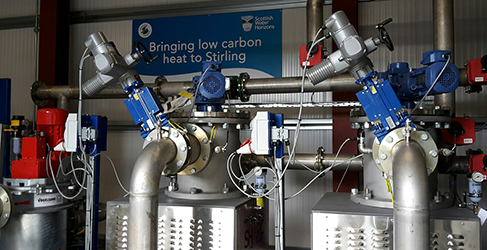 The technology works by using a combination of heat exchangers and heat pumps to harness otherwise wasted heat from drain water to capture energy and use it to provide sustainable heat or cooling.

The technology can be installed in a wide range of building types including hospitals, universities, prisons, leisure centres, industrial manufacturing or campus-style environments.
Benefits of Heat from Waste Water
Increases energy efficiencies
Renewable energy resource
Readily available resource
Reduces energy consumption
Reduces reliance on fossil fuels
Reduce greenhouse gas emissions
Reduces overall energy dependency
Heat from Waste Water at Scottish Water
Scottish Water Horizons facilitated the installation of the first heat from waste water scheme in the UK at Borders College, Galashiels.
The scheme recovers wasted heat from the public sewer to supply the vast majority of the annual heating and hot water demand on the campus.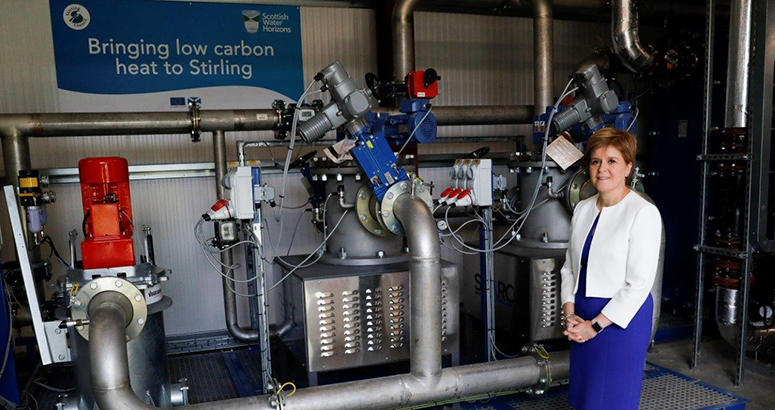 Stirling Low Carbon Heat Project
First Minister Nicola Sturgeon visits ground-breaking green energy hub which will provide low-carbon heat to community in Stirling
The Stirling Low Carbon Heat Project, a partnership between Scottish Water Horizons and Stirling Council, is the first of its kind to use heat from waste water technology alongside a combined heat and power engine (CHP).
The scheme will deliver sustainable low carbon heat to a city community through a district heating network.