Hydropower
Hydropower is energy that comes from the force of moving water.

Hydro plants use the force of falling water to make electricity. The water can be stored in a dam to allow for generation year-round, or a turbine can be installed on the entrance to a treatment works or storage tank.

Scottish Water takes advantage of the fact that it is moving water around the country for drinking water purposes anyway, and we have installed hydro turbines wherever possible on these flows.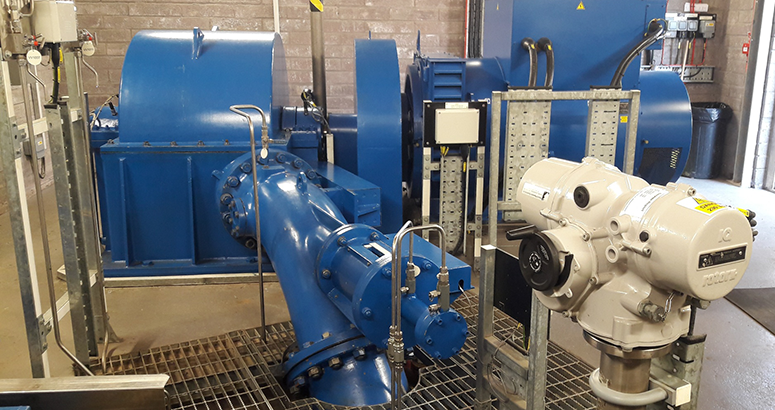 Hydropower Turbine
We have been actively installing hydro schemes since 2010 and currently have turbines at more than 28 of our assets across Scotland.

Hydro schemes are used to offset our energy consumption at our treatment works. Any surplus energy generated is exported to the national grid.

We currently have 5.5 MW of installed hydropower capacity and our aim is to install a further 2.2 MW of hydro capacity in the coming years.
Benefits of Hydropower
The cost per kW of clean energy is the lowest of all renewable technologies over the full lifetime of each scheme. Benefits of hydropower include:
It currently produces around 20% of the world's electricity and 90% of the world's renewable power
Turbine efficiencies are generally 80% or higher
Schemes have an 80 year life span
It's great for remote rural areas, providing energy and income opportunities
Environmentally sensitive
Low cost and a local supply chain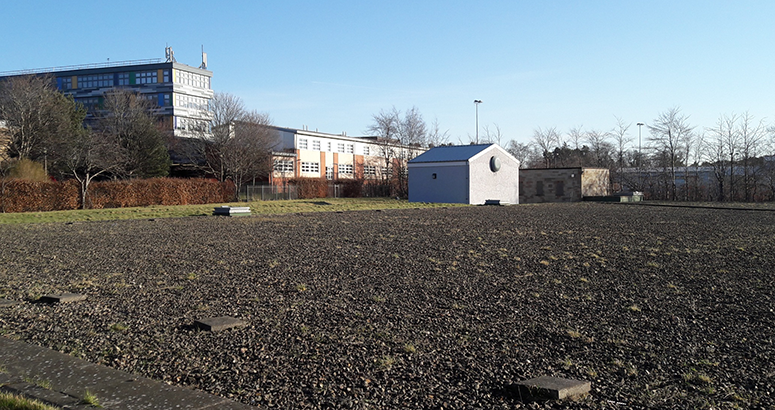 Capital Hydro Scheme
Our hydro scheme at Firrhill in Edinburgh is the first to be hosted in a city in the UK.
We operate the country's only treated water hydro-electricity sites in a major town or city.
The Firrhill site in Oxgangs, Edinburgh, not only supplies drinking water to parts of Edinburgh, but also generates electricity as a by-product.
Harnessing modern technology, the site - powered by treated drinking water - now generates enough to be self-sufficient and feed around 60,000 kWh to the National Grid. It supplies dozens of homes, a large care home and a secondary school with electricity.
There's no noise at the site, which looks like an empty field. Energy is harnessed from the flow and pressure of water arriving at the underground storage facility, powered through a hydro turbine inside a small powerhouse.
A turbine machine next to the generator harnesses the pressure and coverts it to energy. The water is gravity fed direct from the reservoir and the water treatment works which means the process has a low carbon footprint.
Hydropower supports clean development and is recognised as being fully renewable and sustainable. It's still one of the most inexpensive ways to generate power.
For more info visit
British Hydropower Association